PROP LED Light
$699.00
$899.00
saving
$200.00
| /

PROP LED Light
$699.00
$899.00
saving
$200.00
| /
The RAK fixture design allows for quality light output in vertical and low mounting propagation applications. This powerful, full-spectrum light is intended for experienced growers for the vegetative stage of growth.
Powerful, Full-Spectrum Light Source
Driver
World class LED driver. Input options Auto Sensing 90V-305V and 245V-528V.
Control
0-10V (Option) Fixture is equipped with an external RJ14 cable and allows for daisy chained installation of up to 200 fixtures per controller (100 fixtures per controller port).
Dimming
RAK 4 is dimmable in 400W, 300W, 200W, and 100W.
Spectrum
Our Broad Spectra offers light emission across the PAR 400-700nm wavelength range. We balance efficiency with quality of light to achieve the desired plant response and work environment.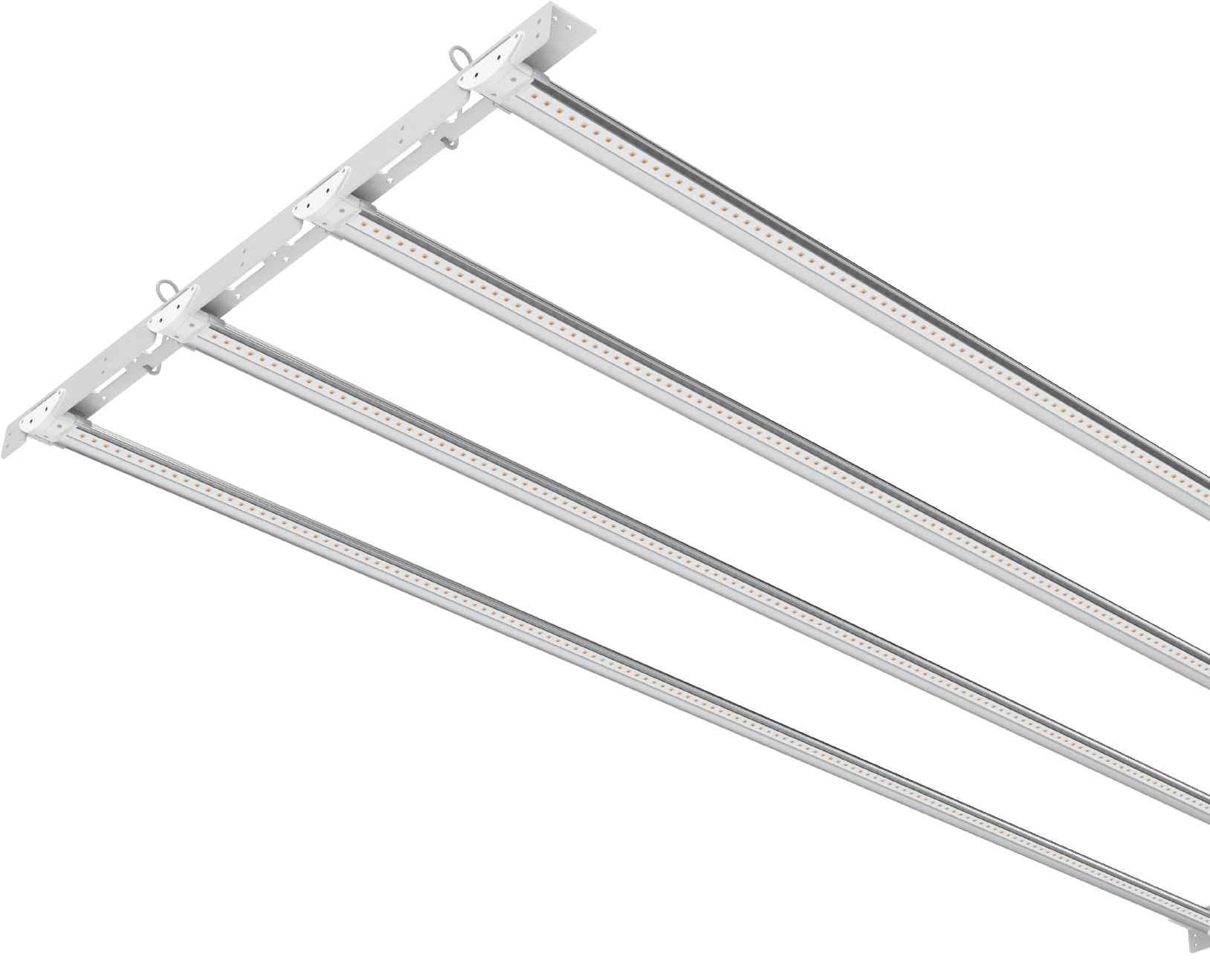 Details & Specifications
SKY Specifications
Input Power
400W
Efficacy
2.10 μmol/J
PPF
210 / 840 μmol/s
Input Voltage
120V - 277V
Mounting
≥ 6" Above Canopy
Thermal
Passive
Life
50,000 hrs
Power Factor
> 90%
IP Rating
IP66
Certification
UL8800, UL 1598 Wet
Warranty
5 Year Standard
Ambiet Temp
-10°C / 40°C
Storage
-40°C / 85°C
Accessory
6' Extension Power Cord
Dimensions
Fixture Length
45.3"
Fixture Width
20.9"
Fixture Height
2"
RAK LED Warranty
RAK light fixture comes with a 5 year standard warranty.
Warranty